It's no surprise that you can get incredible seafood in West Maui, it's home to some of the best cuisine in the world. West Maui boasts everything from fine dining to small hole-in-the-wall eateries, all of which serve up innovative dishes featuring the best in fresh seafood. While there are many established eateries that are local favorites, there are always new spots opening up that are just as delicious.
Best Seafood in Maui at a Glance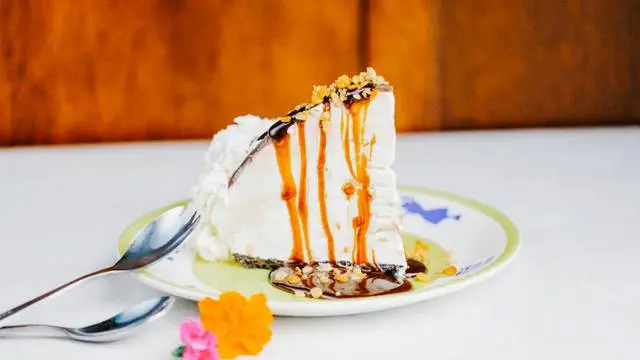 Sansei Seafood Restaurant & Sushi Bar Kapalua
Sushi lovers must make a visit to Sansei, which has been named 'Favorite Asian Restaurant' and 'America's Best Sushi Bars' by Bon Appetit. There are multiple locations of this famed eatery with the first one opening its doors in 1996. Sansei is known for highly creative dishes and has received numerous accolades over the years.
Honu Seafood & Pizza
Honu Seafood & Pizza is an oceanfront eatery in Lāhainā serving up seafood in all types and styles from steamed mussels, clam chowder, ahi meatballs, shrimp cocktail, and more. Plus anyone who isn't a seafood lover will find a dish that suits them here. There are even a few vegan options to choose from. This bright eatery is just as much known for their food as they are for the stunning water views.
Down the Hatch
Looking for a casual spot that also has incredible cuisine? Down the Hatch is the answer. This eatery opened in 2015 and also shares its space with their sister business Breakwall Shave Ice. Known for having the longest happy hour on Maui (from 2 – 6 p.m.), Down the Hatch is a great spot for a quick bite but also perfect for spending hours hanging out on the patio.
Kimo's Maui
Kimo's Maui is the home of the Original Hula Pie, and it's the oldest restaurant on Front Street in Historic Lāhainā. You'll find a wide selection of traditional Maui dishes like Ahi Poke, macadamia nut crusted calamari, and more. Kimo's is also known for their fresh fish dishes like fish tacos and fish 'n' chips. But, of course, don't forget to save room for dessert.
Pa'ia Fish Market Front Street Restaurant
The Pa'ia Fish Market has four locations, including one in historic Lāhainā serving up fresh catch plates at market price as well as a variety of appetizers, salads, burgers, pastas, and more. There's a lot of variety here, whether you want just one taco or a full dinner, and you can choose the fish and preparation style as well.
Merriman's
Merriman's Hawaii Restaurant is known for its 'farm to table' concept that was once unheard of in Hawaii. Using local and quality produce and meat, Merriman's has gained a reputation for its sustainable approach using 90 percent locally sourced goods. The award-winning menu features items like fresh keahole lobster, diver sea scallops, fresh catches that rotate daily. Merriman's also has regular live music during dinner.
Plan Your Maui Vacation With Chase 'N Rainbows
We have a wide selection of Maui vacation rentals in top resorts throughout West Maui, including Mahana, Lāhainā Roads, Kahana Outrigger. Reach out to us today to learn more about our rentals or sign up for our newsletter to stay up to date on specials and new properties.